The EOS Mainnet is one of the most ambitious public blockchain launches of our time and expectations have always been high. Today, we take another step forward together as a community to deliver on those expectations.
As the first airdrop EOS Mainnet Token, ADD is very excited to be a part of the widespread support for the EOS Alliance, a non-profit similar to other blockchain foundations, whose goal it will be to act as a locus of communication for the EOS community.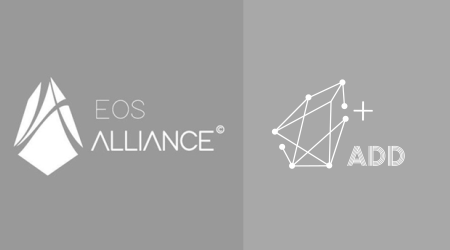 Beyond acting as an EOS communications hub both within and outside of the token-holder community, the EOS Alliance's first orders of business will be to curate inclusive community dialogue to lead to consensus recommendations on fundamental action-items:
Dispute Resolution & Arbitration in EOS
EOS Mainnet Code Repository Management
EOS Mainnet & Exchange Relations
EOS Governance Documents e.g. A Ratified Constitution
The EOS Alliance will be try to act as a manifestation of the EOS community's will yet hold no power nor authority beyond what the token-holders grant it. The managing board of the EOS Alliance has beeen appointed to start and gradually phase out over the course of a calendar year in exchange for board members who are elected directly by the token-holders. The interim Executive Director will be Thomas Cox, EOS community leader and SVP of Product at StrongBlock.
For more information on the EOS Alliance please visit the official release.